'Our Liberties' Exhibition Launch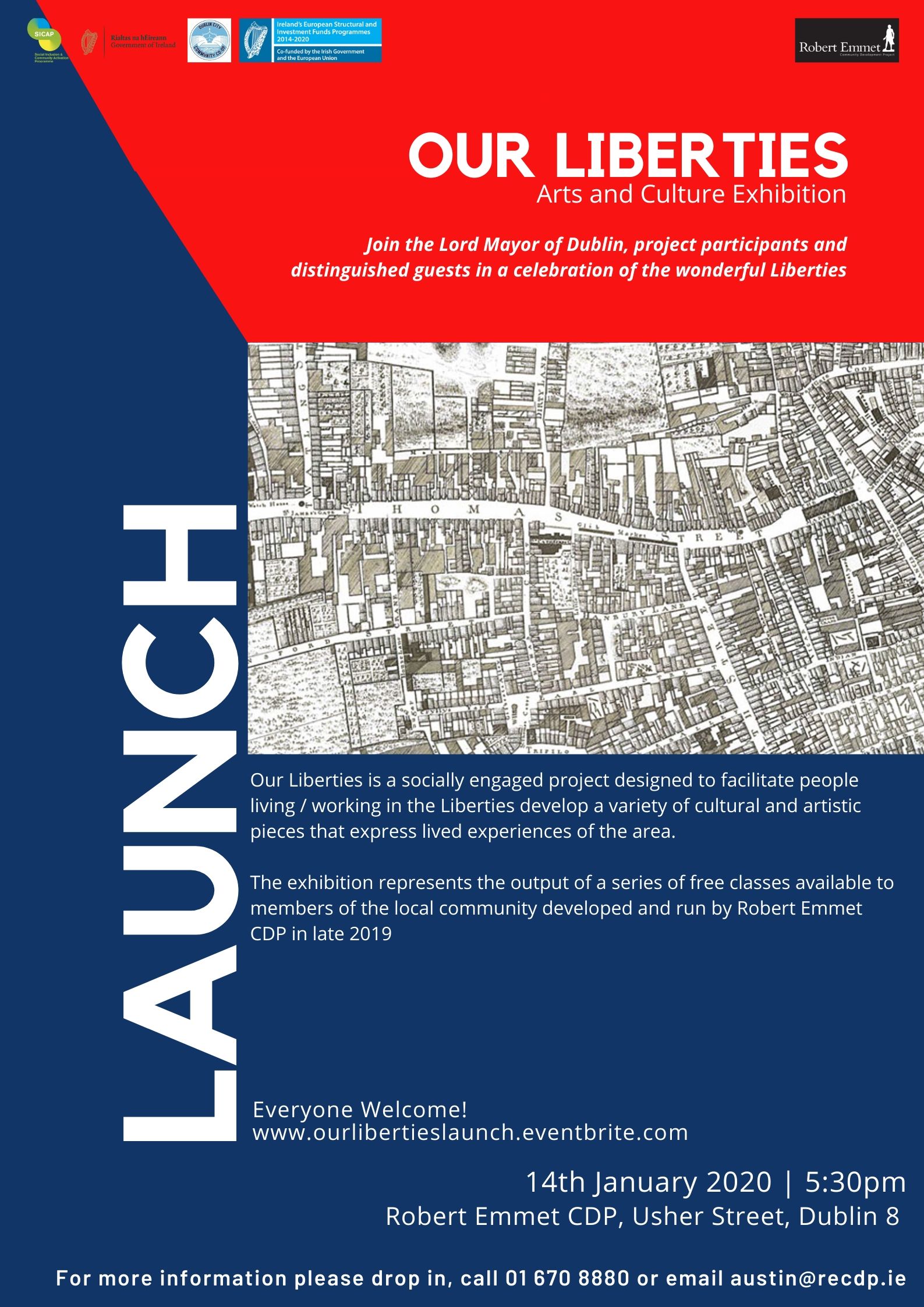 "The Grotto is in the heart of the Liberties. People from all walks of life stroll through just to offer up their prayers to the Mother Mary. Most of the locals come in and sit and have a chat. It is an oasis of calm." – from The Grotto by Mary Bowes
The Robert Emmet Community Development Project is very proud to launch 'Our Liberties', an arts and culture exhibition highlighting the very best of Southwest Inner City Dublin, to an audience of the Lord Mayor, distinguished guests and community members on Tuesday the 14th of January from 17.30.
The exhibition is an output of stories, photography and art developed by people living / working in the area through a series of free classes delivered in Robert Emmet CDP over the close of 2019. It has been a beautiful process and we are delighted and honoured to invite you to join us on the next leg of the journey.
Click on the register button to claim your free tickets or turn up on the night!
For more information please drop in, call 01 670 8880 or email austin@recdp.ie