Our Wonderful New Volunteer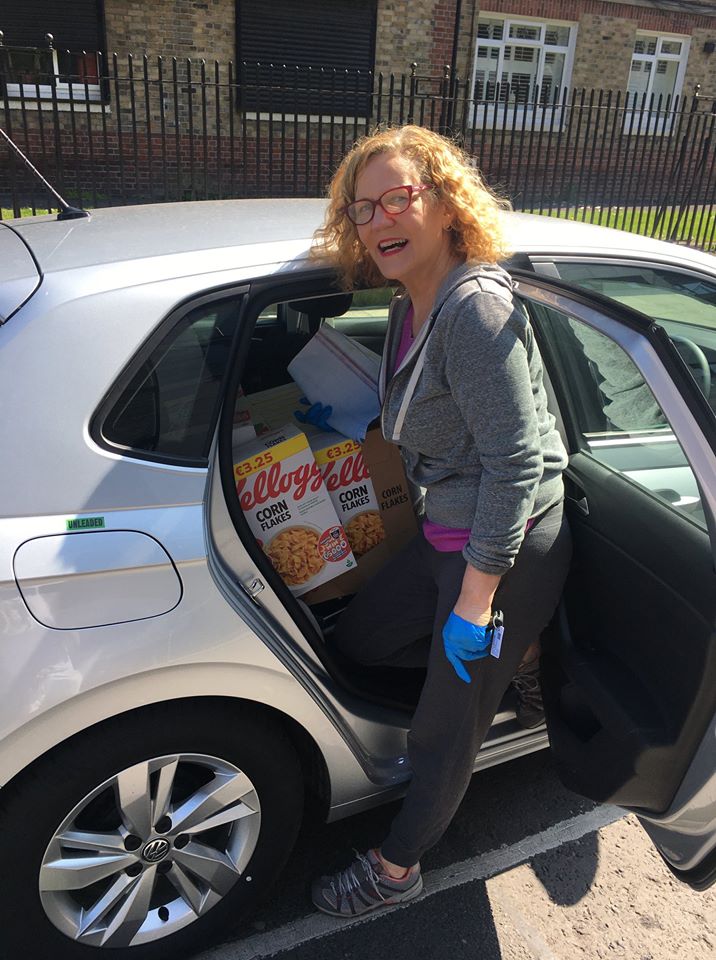 Over the past three weeks Robert Emmet CDP has provided a free 'Community Food Programme' to community members affected by Covid-19 related food poverty in the Dublin 8 area.
We have supplied 80 – 90 food parcels per week to individuals referred by a variety of local organisations, hospitals and residents associations as well as to families of school age children in partnership with St. Audoens and Francis Street CBS schools. We have also worked with
Slunch Box
and
Tasty8.
to give 260 dinners per week to vulnerable individuals and families in the area.
Our Community Food Programme will continue for the duration of the Covid-19 pandemic and would not be possible without the wonderful assistance of
FoodCloud
, Slunchbox, Tasty 8,
Dublin City Community Coop
and too many additional organisations and individuals to mention in a single post.
Over the coming weeks we will up our socail media game with tributes to our community partners who have made this programme possible, our team of volunteers who have made it actionable and the testimonies of people in receipt of the service who have made it worthwhile.
To start- here is a picture of our wonderful new volunteer Claire Condon (and a car full of cornflakes) who started volunteering with us this week!