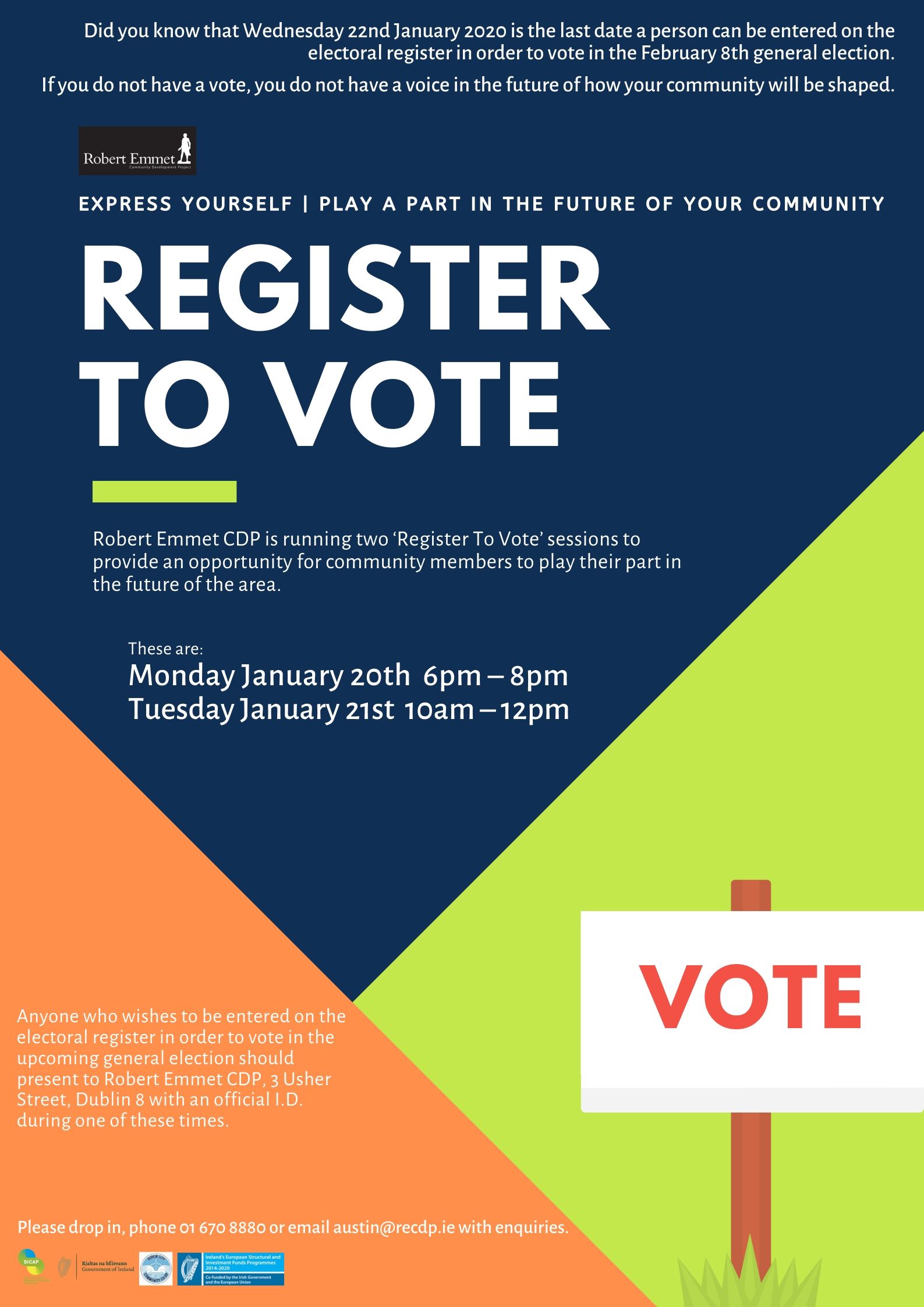 Robert Emmet CDP is running two
'Register to Vote'
sessions for people who want to have a say in the future of their community but are not on the electoral register.
These will take place:
January Monday 20th 6pm – 8pm & January Tuesday 21st 10am – 12pm
A member of staff will facilitate form filling, a community Garda will be present to perform role of necessary legal witness and, on completion, RECDP will deliver all forms to DCC.
All that is required is a form of official identification and a willingness to have a say in the future of your community!
Please drop by, phone 01 670 8880 or email austin@recdp.ie with any questions